For the first time, EPA Congress was held between 4 – 7 July 2020 as an entirely virtual meeting, offering the mental health community the possibility for educational exchanges, scientific news and best practice updates while protecting the safety, health, and well-being of all congress participants.
Registration remains open until 7 October 2020, you can still register and view all the sessions on demand if you missed the programme live.*
The EPA is working hard to make this online platform a relevant and effective communication channel between clinicians and researchers, with positive effects reaching far beyond the congress.
* EPA Courses are not available for on-demand viewing.
Registration Fees
Fees (in EUR) apply to payments received prior to the indicated deadlines.
Registration Categories
Fees
EPA Member*
Country List A
€ 655
Country List B
€ 555
Country List C
€ 255
Non Member
Country List A
€ 825
Country List B
€ 635
Country List C
€ 290
Early Career Psychiatrist EPA Member**
€ 345
Residents***
€ 365
Psychologists, Psychiatric Nurses, Psychiatric Social Workers***
€ 585
Student****
€ 205
*Congress fee does not include participation in the EPA Courses.
EPA Courses are no longer available for purchase and are not available on-demand.
Country List A – High-income economies excluding: Croatia, Estonia, Hungary, Latvia, Lithuania, Poland, Slovakia (Slovak Republic), Slovenia.
Country List B – Upper-middle-income economies including: Croatia, Estonia, Hungary, Latvia, Lithuania, Poland, Slovakia (Slovak Republic), Slovenia.
Country List C – Lower-middle-income and low-income economies.
* EPA Member refers to an individual/international individual/associate/fellows EPA member(s), who has paid their annual membership fees for 2020. This category also applies to Honorary EPA Members.
** Early Career Psychiatrists (ECP) must be under 40 years of age at the congress date OR have less than 5 years of clinical practice after specialty. In order to register under this category, you will be required to upload a copy of ID with birth date OR a copy of an official letter/certificate from institution confirming the < 5 years with your registration form.
***In order to register under this category you will be required to upload a signed and stamped letter from the head of your department confirming your status.
**** Refers only to full-time students at time of the congress. The registration form must be accompanied by a copy of valid 2019-2020 student ID or an official letter from Head of Department confirming full-time student status.
Fees for Participants Include
EPA 2020 virtual meeting will offer you a full virtual experience and the opportunity to take part in every aspect of the programme including:
Open access to all presentations and session recordings. Create your own schedule, attend any and all of the sessions whenever and wherever.
Network with colleagues. Browse a list of participants and click on their name to contact them.
Earn CME credits. Participate in the scientific programme and be eligible to receive the number of CME credits attributed to the virtual meeting.
Access all the e-posters. Browse research on the hottest topics published in the congress digital abstract book and connect with the abstract authors and other colleagues from around the world through the e-poster virtual consultations.
Join the debate. Attend a session recorded and streamed live to allow participation delegates from all over the world to participate in live conversations.
Give feedback. Use the short session surveys to rate the sessions and help us improve the overall quality of the programme.
Visit the virtual exhibition hall. Journey through the exhibition booths, explore the displayed materials, contact exhibitors directly, and chat with other visitors.
Registration Payment
Payment of registration fees must be made in EUR after completing the registration process.
You may choose one of the following methods:
Credit Card:
i.e. Visa, MasterCard or American Express
Bank Transfer:
Additional 30 EUR handling fee is required.
Please ensure that the name of the Congress and participant are stated on the bank transfer.
Bank charges are the responsibility of the participant and should be paid at source in addition to the registration fees.
Please make drafts payable in EUR only to:
Account Name: EPA 2020 Congress, Madrid
Bank Details: Societe Generale, 10 PL Hotel De Ville, 74100 Annemasse, France
Bank Code: 00101
Swift No: SOGEFRPP
Account Number: 00020431510
IBAN Number: FR76 3000 3001 0100 0204 3151 047
Registration will only be valid upon receipt of the full payment by the registration department according to the deadline indicated. An email confirming the registration will be sent after receipt of the required fees.
Outstanding payments will be collected onsite and charged the onsite rate. A copy of the bank transfer (or other proof of payment) will be required if the registration fees were not credited to the meeting account on time.
Cancellation Policy
Updated: 6 April 2020
All cancellations must be sent by email at reg_epa20@kenes.com
100% reimbursements for participants who do not wish to participate in the virtual congress and who send a cancellation email between 6-19 April (including).

From 20 April, 2020 – no refund will be made.
Note, in case of cancellation at any stage, bank transfer handling fee (€30) will not be refunded – applicable to Bank Transfer payments only.
Group Registration
For group registration of 10 delegates or more, companies are requested to contact the EPA Registration Team at: reg_epa20@kenes.com
EPA 2020 Registration Department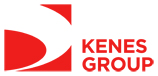 Rue François-Versonnex 7
1207 Geneva, Switzerland
Tel: +41 22 906 9145 ext. 038
Fax: +41 22 906 9140
E-mail: reg_epa20@kenes.com